We Condemn the Decision of Santa Rosa County D.A. regarding Erick Gelhaus murder of Andy Lopez!
Cindy Sheehan and Cindy Sheehan's Soapbox have been very impressed by the community activism in Santa Rosa around the murder of Andy Lopez by 24-year cop veteran, Erick Gelhaus.
The movement is led by Andy's friends and family and we want to again express our condolences and reaffirm our solidarity with them.
We know whatever Ravitch decided today is in alignment with protecting killer cops and the status quo, but we also know that the friends and family of Andy will never rest until justice is realized for Andy.
Another sad day for the people!
We demand the JAILHOUSE FOR GELHAUS!
Deputy who killed Andy Lopez won't face charges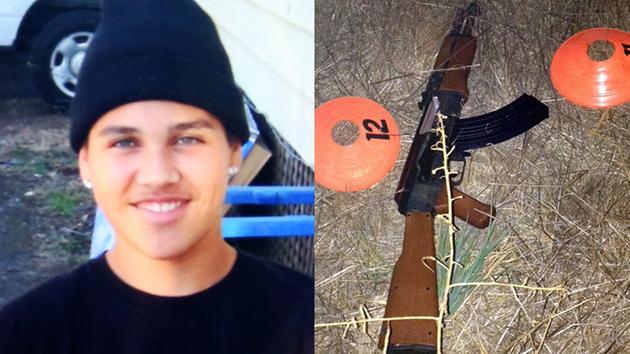 SANTA ROSA, Calif. --
Prosecutors say they will not file criminal charges against a Northern California sheriff's deputy who shot and killed an unarmed 13-year-old boy.
Sonoma County District Attorney Jill Ravitch announced at a news conference Monday that investigators concluded Deputy Erick Gelhaus fired his weapon at Andy Lopez in response to what he honestly and reasonably believed was an imminent threat of death.
Gelhaus shot Lopez seven times on Oct. 22 as the teen walked in a Santa Rosa neighborhood with a pellet gun that resembled an automatic weapon. Gelhaus told investigators he believed the gun was real and opened fire out of fear for his life.
The shooting sparked numerous protests immediately afterward and again when Gelhaus returned to work in December. Protesters had called for criminal charges against the deputy.